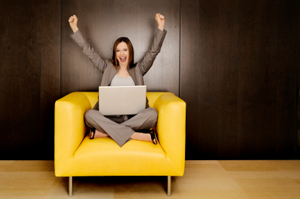 At Fulfillment Plus, great marketing begins with the right team of personnel. The company's unique culture allows us to take personal satisfaction in our clients' projects. We fulfill our responsibilities to our clients and strive to provide the highest quality products. Our customer-focused organization is committed to learning and developing skills to provide the most effective fulfillment, digital printing, and marketing services.
The leadership at Fulfillment Plus has established a reputation for client success and satisfaction. The dedication of each team member ensures that we will continue to outperform our competitors and grow. With a little hard work and spunk, Fulfillment Plus will continue to evolve and high-performance will follow.
Trusted Partners
Some clients love our attention to detail and customer service so much that they want to work with us on projects outside of the marketing arena. We created Events Plus to help companies and individuals execute events by creating experiences that engage and influence their targeted audiences.
If you would like to find out more about how Events Plus can turn your ideas into a reality, visit the Events Plus website or call us at 816-421-0202.