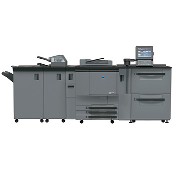 Fulfillment Plus offers direct marketing, fulfillment, digital printing, web and customer relationship management to a wide variety of clients who have high standards and expect quality and timely execution. Our goal is to provide high-quality products and reliable fulfillment services at competitive pricing for our clients. Fulfillment Plus has its own way of meeting all requests with high quality services for all clients, no matter the size or need.
Fulfillment Plus is a necessary component for your outsourcing needs. With over two decades of experience in the direct mail, fulfillment, printing and publishing industries, we handle projects from start to finish with exceptional results. Our all-in-one service approach allows us to help you manage and execute all aspects of direct marketing efforts, while maintaining a highly personalized experience for your customers.
Client Testimonials
"No matter how good the materials, if the delivery isn't perfect, we don't have happy customers. Working with the Fulfillment Plus team means we have and keep satisfied customers. Davy and her team have been a big part of our success."
~Dorothy Browning
FirstStep National Curricula Manager